Our company name is TOPIX; our brand name is TOPICS.

About our company name
Our company was originally founded as Tokai Systems Sales Corporation in June 1979.Two years later, we began providing a product named "TOPICS."Thereafter, our company became well known as "TOPICS."In June 1989, the tenth anniversary of our company's founding, we changed the company name from Tokai Systems Sales Corporation to TOPIX corporation.In connection with the introduction of a corporate identity concept, we chose "TOPIX" as our company name, differentiating it from our TOPICS brand name.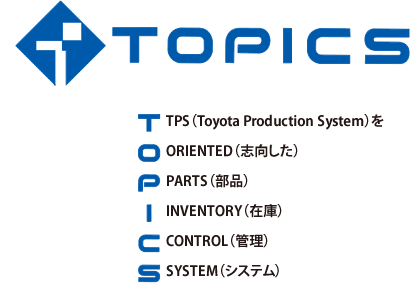 Origin of the brand name
TOPIX provides a one-stop solution for planning, designing, manufacturing, maintaining, and operating kanban-based information processing systems related to procurement, delivery, and sales, as well as related hardware equipment.
TOPIX provides the TOPICS in-plant logistics information system, which integrates software, hardware, and support based on the Toyota Production System.
In the field of in-plant logistics systems that use kanbans, such as those used in the Toyota Production System, TOPIX has long been a partner that joins with customers to solve their issues.
To realize enhanced competitiveness through reliable quality and timely production activities, companies need, first, a system that can collect and analyze information related to in-plant logistics operations quickly and comprehensively and execute optimal allocation of management resources. Secondly, companies need a framework that promotes improvements in production logistics sites every single day.
TOPIX proposes the TOPICS in-plant logistics information system, which is a solution that achieves an optimum balance among software, hardware, and humanware, and provides total support for every step, from installation to operation and maintenance.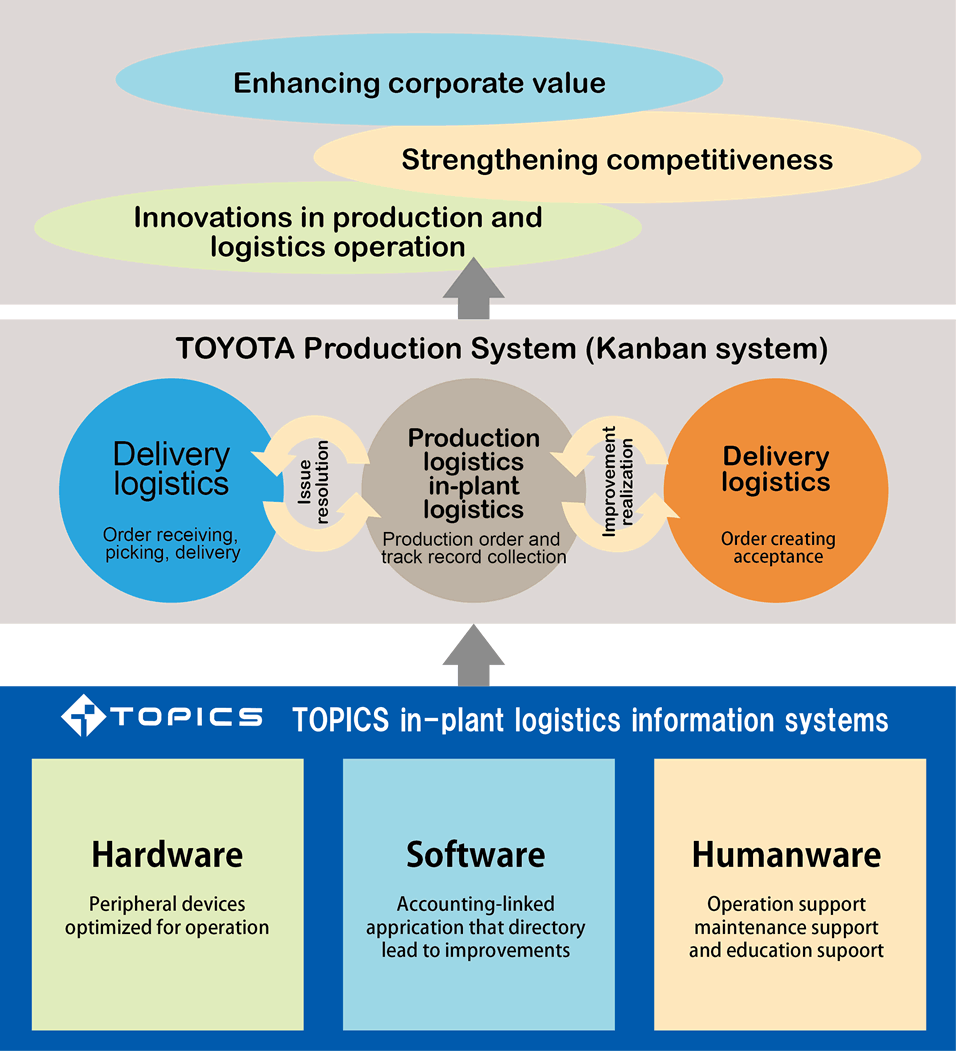 The goal of TOPICS is to optimize the manufacturing process based on sales information.
In systems such as the Toyota Production System (Kanban method or Kanban system), TOPICS processes core business operations related to inbound, outbound, and production at the production site based on data read from kanbans or data sent from a host computer.
TOPICS uses a UNIX or Windows server as an application controller and comes packaged with input/output devices for rewritable cards, IC tags, barcodes, and two-dimensional codes.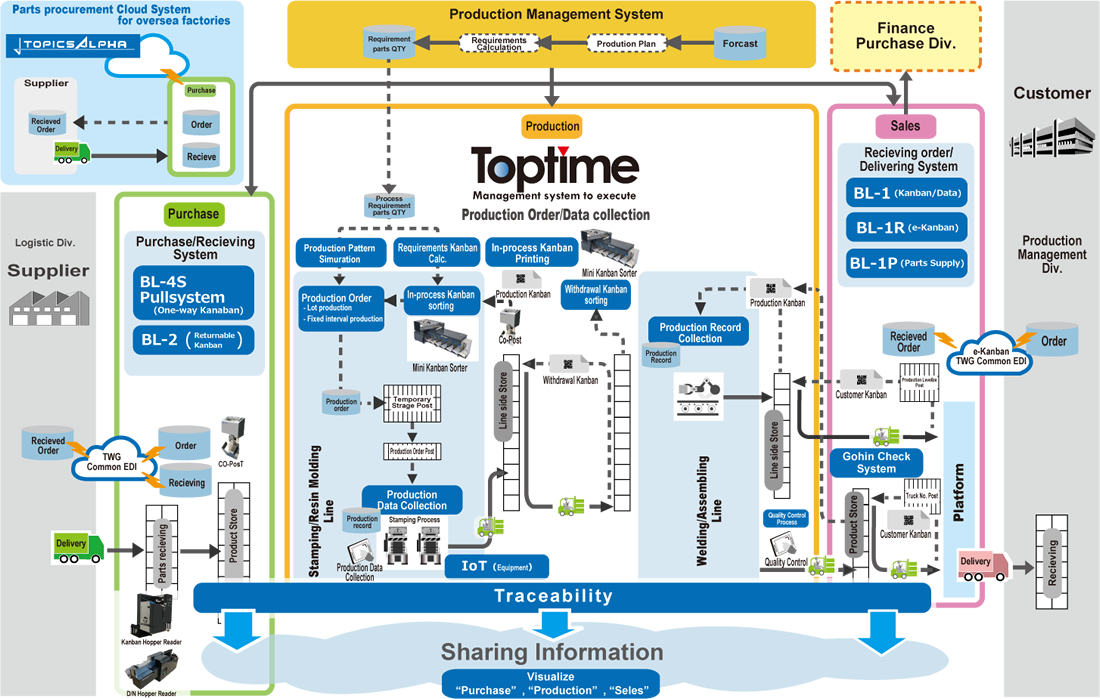 Exhibit area  Area where the TOPICS production logistics information system is displayed
An exhibition hall where a shop floor is virtually build up. You can experience actual physical flow of goods and information flow by operating our own solutions.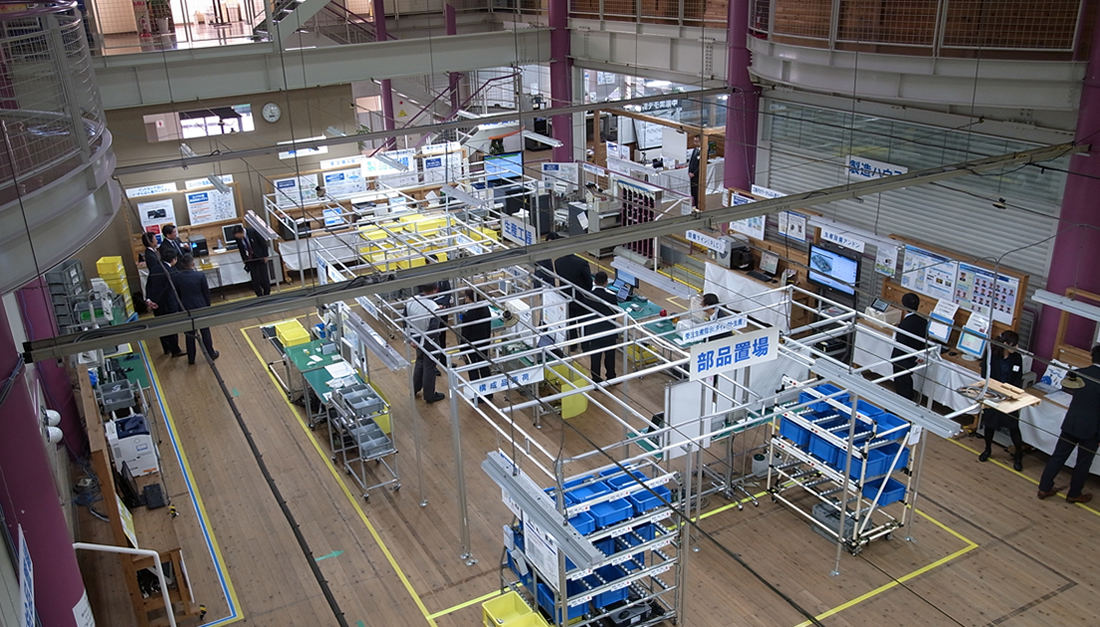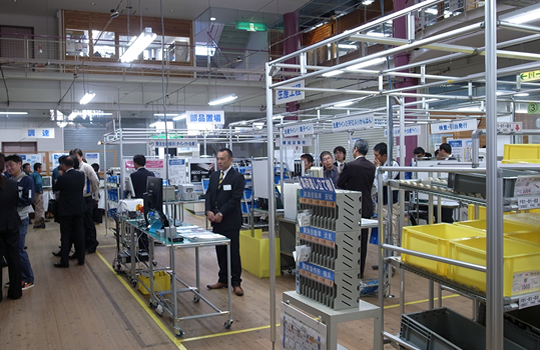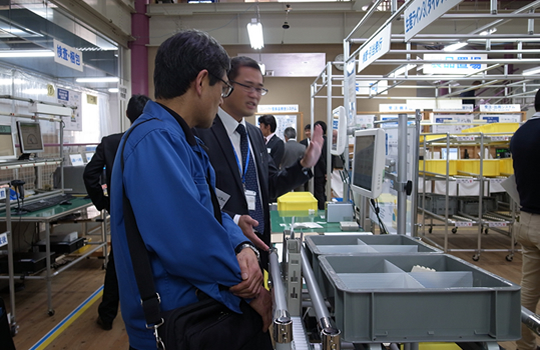 History corner  Actual systems and kanbans used in the olden days are displayed.
You can find actual machines and poster panels there introducing history of data processing in Toyota Group and TOPICS. You will know historical transition of Kanban and roles played by TOPICS. Actually used Kanbans in those days are also displayed.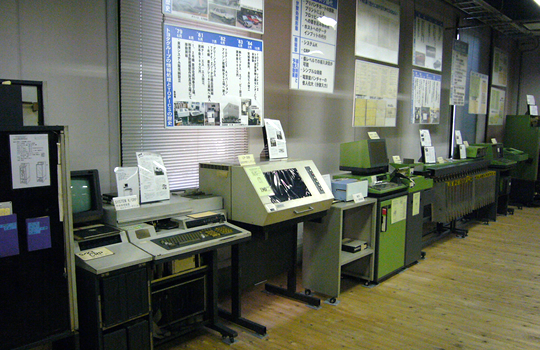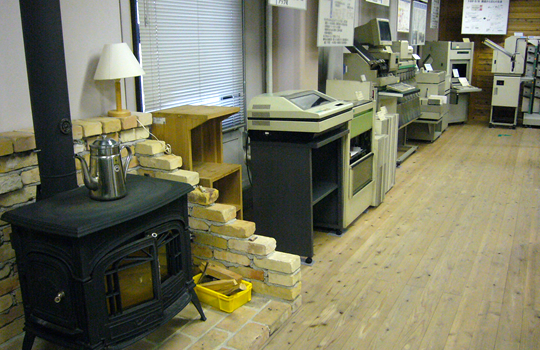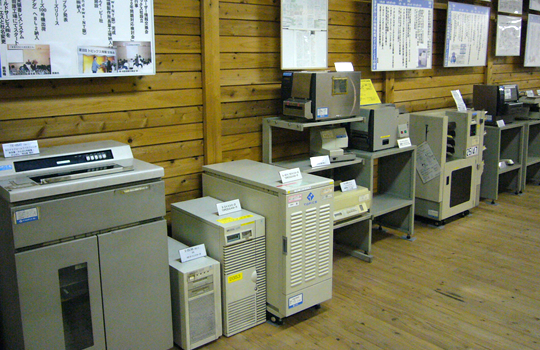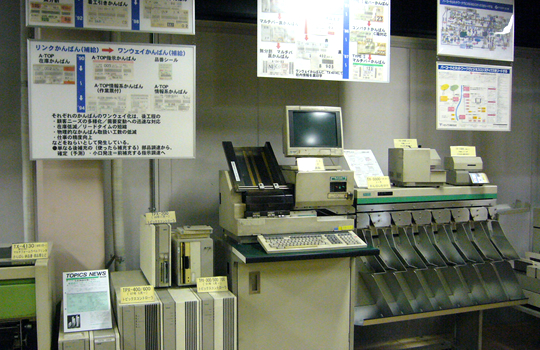 Other facility  Provide with venues and chances for customer support and communication.
Large conference room & seminar rooms
These rooms can also be used by customers for conferences, study meetings, seminars, and training venues.
Large, medium, and small conference rooms are available, accommodating any group size, from several people to 100 or more.These rooms can function as venues for education & training programs, as well as customer-sponsored pre-meeting/conference venues.
These facilities can be used for holding meetings involving people from multiple factories, or for holding pre-meetings while utilizing system tools.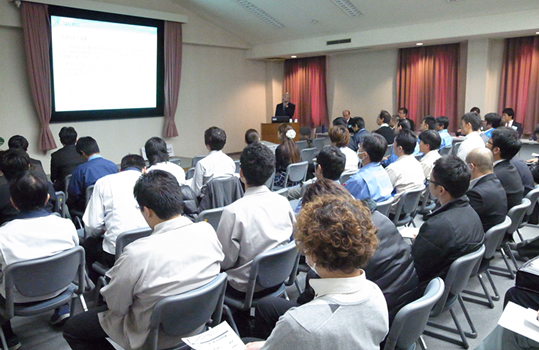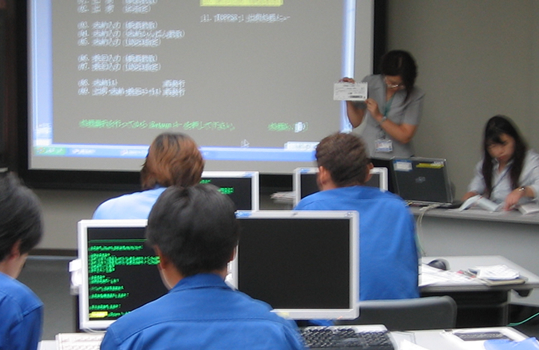 Solution Plaza third-floor layout
| Room name | Capacity | Usage | Standard equipment provided |
| --- | --- | --- | --- |
| 331 Conference room | 8 people | Conference | |
| 332 Conference room | 10 people | Reception and meeting | |
| 333 Reception room | 6 people | Reception and meeting | |
| 335 Conference room | 14 people | Conference | |
| 337 Medium conference room | 24–36 | Seminar room | Screen |
| 336 Large conference room | 48–73 | Seminar hall | Screen, microphone |
| 355 Conference room | 24–36 | Conference | |
| 361 Lounge | 24–54 | For serving tea and meals | Soft drink vending machine |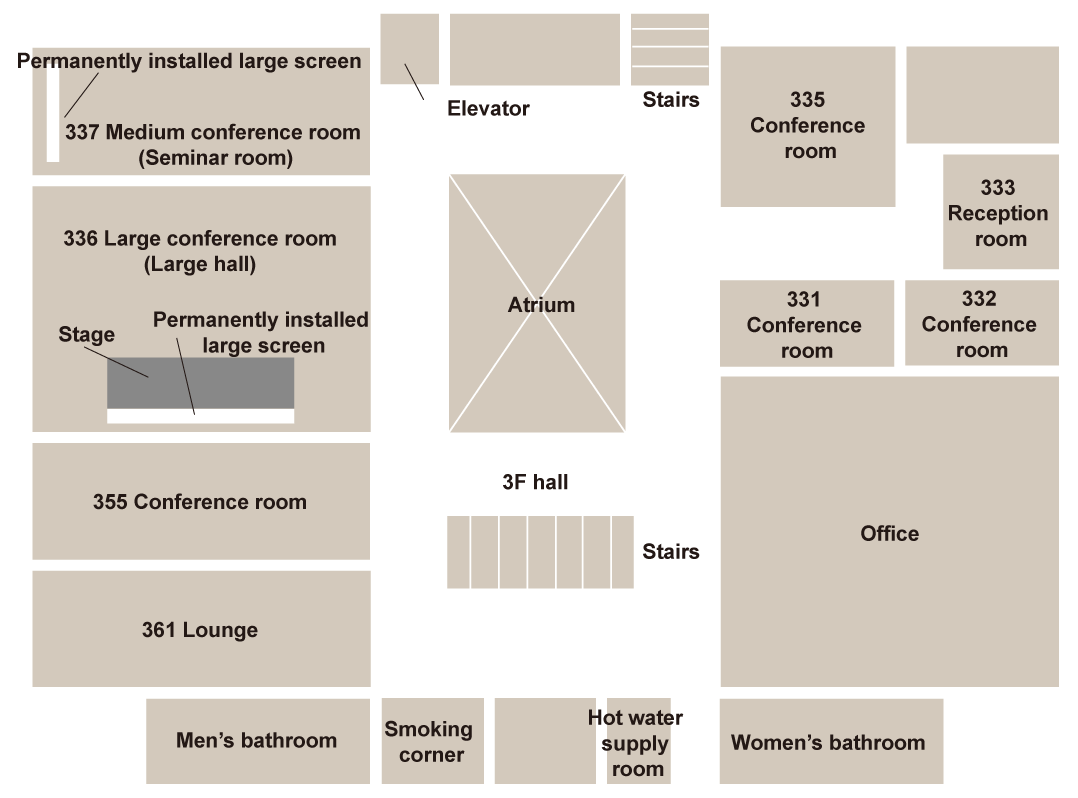 Media (kanbans) and TOPIX
Through the computerization and medium-conversion of kanbans, we are supporting efficiency improvement and stable operation of production logistics activities.
A kanban plays two roles: one as an instruction for operators and the other as a medium for data processing.
To make instructions for operators easy to see and understand, we have extensively evaluated character sizes and positioning, and proposed the use of colors, symbols, photographs, and diagrams. As for the use of kanbans as a data-processing medium, we have been developing dedicated peripheral devices, while responding to the evolution in information technology from punch cards, to barcodes, two-dimensional codes, and IC tags. Additionally, we have been striving to increase reading accuracy and improve operation.
Through study meeting activities and information exchange meetings, we have been working to improve kanbans by joining with our customers to research ways to process and utilize kanbans.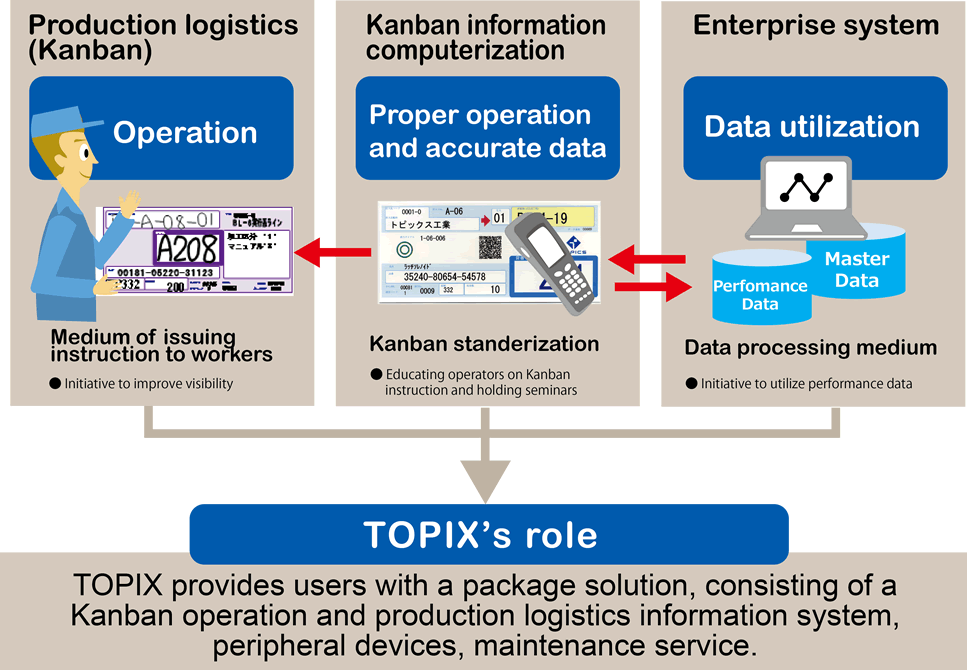 We suggest the use of appropriate symbols and media, based on their characteristics.
Characteristics of various symbols
・Barcodes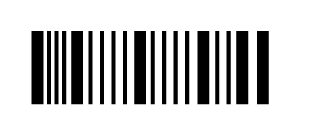 ・Barcodes are widely used and easy to handle.
・There is a limitation in the type of non-numeric character codes that can be handled.
・A certain size is required, necessitating a certain amount of space.
・If a kanban is severely soiled, a reading error may occur.
・Two-dimensional codes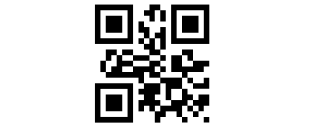 ・Compared to barcodes, can hold several dozen to several hundred times the amount of data.
・More character codes can be handled compared to barcodes.
・A function to recover from a certain level of soiling is provided.
・A large data volume results in a long lead time for reading.
Media types
・Paper kanbans(printed)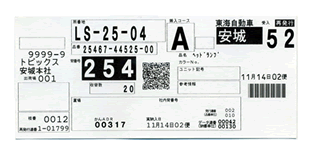 ・Delivery Card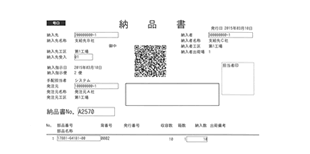 ・Returnable Kanban