Toyota Working Group Common EDI
Toyota Working Group Common EDI*1 is a structure available to parts manufacturers within the Toyota Group, that was studied and built by the Toyota Working Group*2. Linking a TOPICS package system to the common EDI produces further efficiency improvements.
By standardizing*3 a wide variety of conventionally used forms and data formats, the Toyota Working Group Common EDI standardizes order-receiving and issuing operations, allowing all member companies to transact with each other through the EDI.

The Toyota Working Group Common EDI-ASP services make available the Basic Module, which provides simple order-receiving and issuing functions using a Web browser; the Open Module, which supplements the kanban delivery instruction functions and order-receiving and shipment functions; and the External Interface Module, which is used in linkage with each company's own core system. You can select the modules your company needs, based on its processing volume and applications.

*1: EDI stands for Electronic Data Interchange.
*2: A working group formed in 2010 for the purpose of suggesting and constructing standard parts procurement operations among parts manufacturers.
*3: Typical forms and the formats for the data to be exchanged are standardized based on the specifications set by the Japan Automobile Manufacturers Association and the Japan Auto Parts Industries Association (JAPIA).
*4: An infrastructure service that connects various vendors and order-issuing systems to the order-receiving systems of companies receiving orders.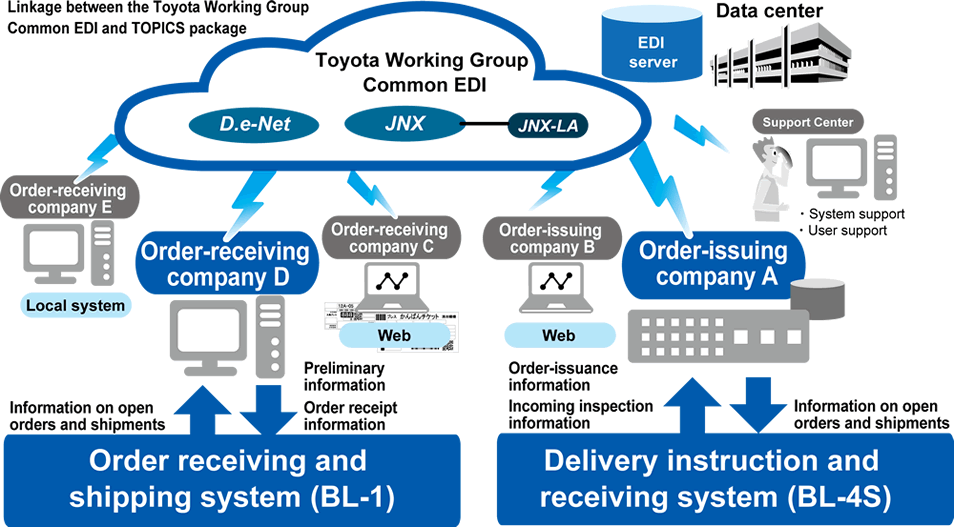 トClick this link to visit the Toyota Working Group Common EDI official site: http://www.toyotawg-edi.info
Here is a description of some of the unique solution devices TOPIX provides that are optimized for production logistics operations.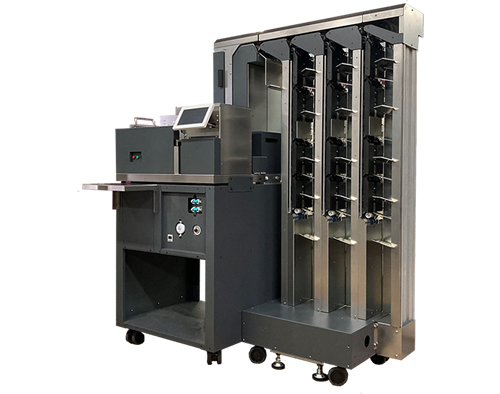 High-speed reading and sorting of Returnable Kanban
●Simultaneous reading of both sides of QR code or CODE39 barcode
●High-speed reading at 110 sheets/minute
●batch processing of up to 280 sheets.
●15-pocket configuration per unit, expandable to a maximum of 15 units with 225 pockets
●Sorting classification can be specified by commands from a host computer (PC)
Kanban/Ticket Reader Soter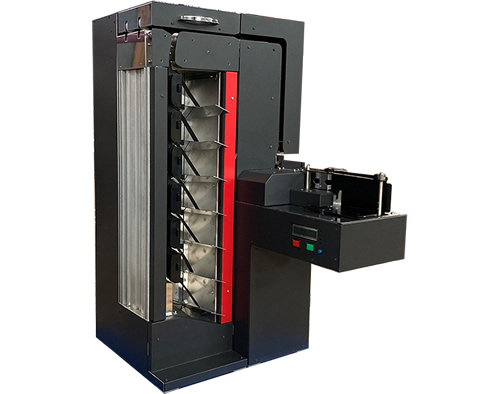 Reader Soter for Paper Kanban/Ticket
●Readable Paper Size
200mm x 85mm e-Kanban
200mm x 100mm Kanban-ticket
●Hopper Capacity
60mm(Approx.400 sheets with Thermal Paper)
●Read Speed
Approx.80 sheets/min. with Kanban-tickets
●Number Of Pockets
Min: 7 pockets / Max : 49 pockets(Unit:7pockets)
Paper Kanban Hopper Reader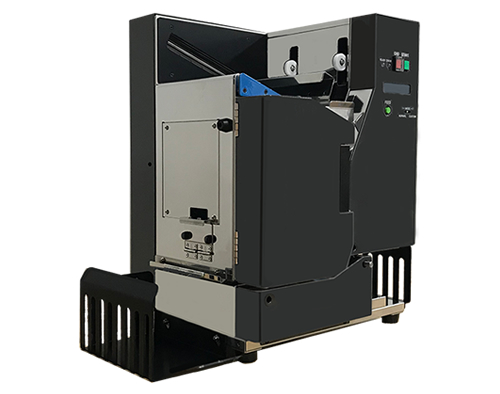 Automatically reads both sides of kanbans. Model designed exclusively for paper kanbans.
●Equipped with two QR code scanners that read both sides of the sheet simultaneously. No need to align the surfaces printed with QR code.
●Stamps correctly read sheets with a "Correctly Read" confirmation mark.
●Supports high-speed reading at 200 sheets/minute.
●Supports batch processing of up to 1,000 sheets.
QR code Hopper Reader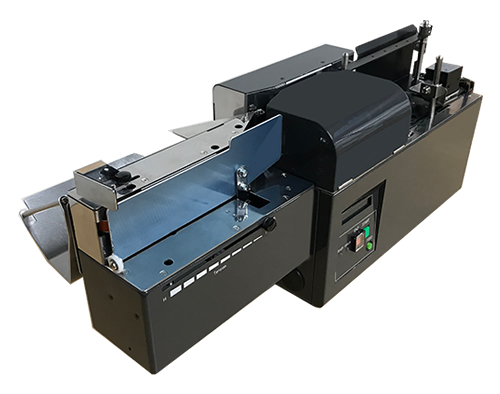 Compact & Light weight QR code Hopper Reader
●Equipped with a confirmation printing function that prints a single line of data from the host, such as processing date and number, on correctly read forms.
●Supports batch-processing of up to 400 sheets of paper weighing 110kg/1,000 sheets.
On-Line Data Collection Terminal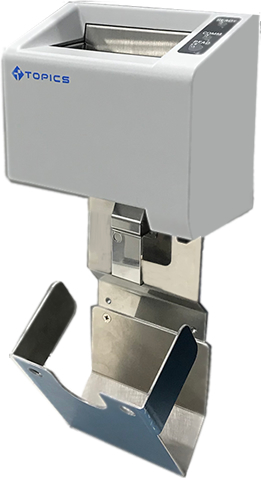 Support wireless LAN / Terminal for scanning one-way KANBAN & forms.
●Able to inform scanning data timely.
Less workloads in KANBAN handling for procurement
●Lightweight and compact:Weight approx. 1kg
●Paper Kanban reading: Compliant with e-Kanban standards
●Double feeding check
●Wireless LAN support: 2.4/5.0GHz
Thermal Lable Printer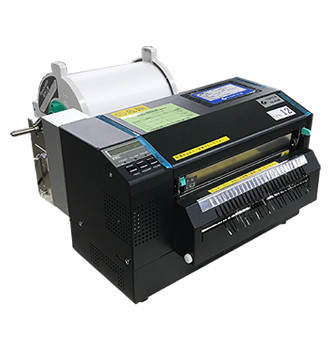 Thermal Lable Printer for printing Kanban or Ticket
●Roll paper up to 242mm width.
●For thermal paper only
●With Auto-cutter
Color Kanban Printer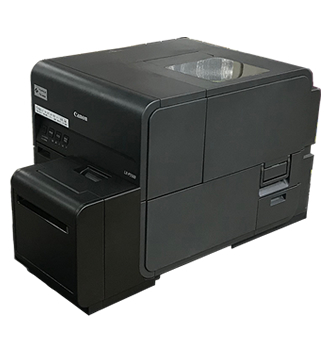 Color Kanban Printer
●High-speed full-color label printer with a maximum speed of 150 mm/sec
●Pigment ink with excellent weather resistance
●With Auto-cutter
Learning and growing together with people responsible for core operations
TOPICS Training Classes (TTC) is a program designed to prevent loss of or deficiency in the structures and operational know-how in production logistics operations, and to promote and pass on the "ideal form."Our goal is to help with operation improvement activities and operation standardization through TOPICS systems.